Five Star Wellness Center offers the very best in body detox, skincare, and wellness. We are proud to offer our clients organic facials, body treatments and waxing. We use the highly acclaimed certified organic brands such as; iLike, Eminence, and Weleda skincare product lines in all of our treatments. All procedures are performed by specialist, who has over 10 years of experience as a skin care specialist, wax specialist & permanent makeup artist. All facials include soothing face massage, decollete/neck and arm massage as well as a pressure point head massage. Please contact our New York Location to schedule an appointment or consultation. 718-781-5210
Organic Facial Now $75 for a Limited Time!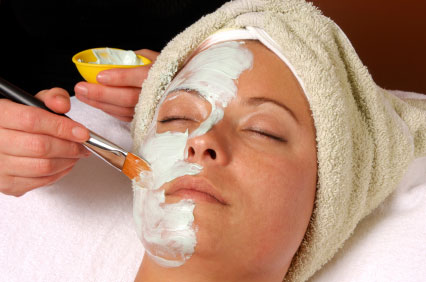 Deep Cleansing European Facial – For all skin types (70 min treatment)
Now $75 (Was $95)
A traditional European facial is a deep cleansing process that gently exfoliates the skin and draws out impurities from the pores Extractions are performed as necessary. Followed by a relaxing face, neck massage, and customized mask.
Healing Herb Organic Facial – For troubled skin (70 min treatment)
$75
A totally purifying skin treatment that helps soothe irritations, reduces oil production, stimulate and tones and prevent further break outs/inflammation.
Healing & Regenerating Organic Facial – For dry and pre-mature skin types
(70 min treatment)
$75
Regenerating facial nourishes and hydrates dry and water deficient skin with antioxidants, vitamins, and minerals. Leaves the skin smooth, clean, hydrated and moisturized.
Lunch-Time Express Facial – No extractions, For all skin types (30 min treatment)
$45
Boost your complexion and "get glowing" as quickly as possible. 30 minutes of relaxation and skin nurturing for those on the go. Includes a stress-relieving neck and shoulder massage.
Healing Back Organic Facial Treatment – For all skin types (70 min treatment)
$75
Exfoliation and deep extraction to heal and prevent break-outs and peeling and promote clear healthy skin.
Add – on TreatmentsYam & Pumpkin Pro Enzyme Peel/Yogurt Power PeelReduce hyper pigmentation while boosting collagen formation within the skin; leaving your skin firm and plumped.One of the best things about receiving a peel treatment is that you'll notice an improvement in skin tone and texture right away.
$15
Eye Treatment Eye Exfoliant
Gentle fruit enzymes are used to exfloiate fine lines and crows feet, leaving skin silky smooth.
Eye Masque
Hydrate skin deeply in order to increase elasticity and smoothness of eye contour area.
$15
LED Light Therapy – Great for anti-aging, rosacea, & acne   $35Fights against fine lines, firms and tone skin, helps reduce pore size, and minimizes effects of aging.
Our Package Deals Are Here!
Microdermabrasion 6 sessions for $390
8 LED Light Therapy Sessions $220
3 Facials $225
4 Brazilian-Biknis $210
Facials are most effective when scheduled as a series. We recommend scheduling a facial once a month to keep your skin looking its best. Think about it… your face is the first thing people see when they meet you! Please contact us to schedule an appointment & start looking your best.
718-781-5210