How Does Far Infrared Sauna or Heat Therapy Works?
Essentially, the body eliminates most toxins naturally by sweating. The Far-Infrared Sauna's heat therapy stimulates the sweat glands which cleanse and detoxify the skin as it heats the tissues several inches deep, triggering mobilization of chemicals from fat storage which enhances the metabolic process and in essence, speeds up the body's natural process. Far Infrared Saunas heats the body while the air remains cool. Sweating begins quickly and the experience is rather pleasant. Yes, you guessed it, since the Far Infrared Sauna purifies fat cells, in addition it burns calories (up to 600 calories in one full session). Studies has shown that 10 minutes of using the far infrared sauna corresponds to 30 minutes of jogging for exhaust sweat. The Far Infrared sauna is far safer and more tolerable than a conventional sauna because it uses a heat, directly into the sweat.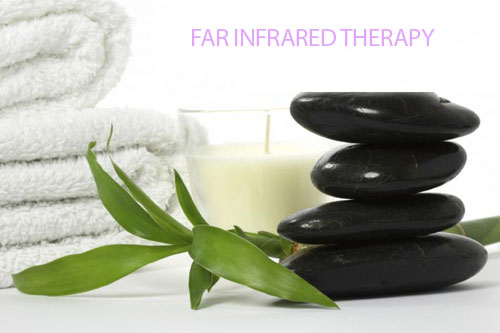 $60 Session (15-30min)
Far Infrared Therapy
Cleanses body of toxins & heavy metals
100% Safe & effective
Burn up to 600 calories without moving a muscle
Improve Overall Immune System & resistance to disease
Lose weight and clear cellulite
Strengthens the cardiovascular system
Decrease joint stiffness & relieve muscle spasms
And much more…
Why Detoxify?
The human body is a reservoir of all kinds of bio-toxins which cannot be expelled immediately and become stored in the body, thereby triggering illness. Detox can be helpful for people suffering from diseases and conditions, including:
Allergies
Asthma
Depression
Obesity
High cholesterol
Chronic infections
Digestive disorders
Arthritis
Anxiety Headaches
Heart disease