At Five Star Wellness Centers, we provide a variety of body detox, wellness, and spa services at our New Jersey location, including NJ ear coning. Ear candling is an ancient practice for treating disorders of the ear that has been rediscovered and is now being used everywhere from nursing homes to alternative health centers and the treatment is available at our New Jersey ear candling center.
Enjoy an Ancient Practice at Our New Jersey Ear Candling Center
Ear candling is an ancient practice that has been used by cultures around the world. Ear candles have roots in places as disparate as Mexico, Czechoslovakia, Italy, and China. Ear candles are still used in these countries and many others, including the United States. Clients in New Jersey and neighboring states come to our New Jersey ear candling center to enjoy the benefits of NJ ear coning.
The NJ Ear Coning Procedure
In this treatment, ear candles are used to clean the ears in a gentler way than forcing water into the ear canal. Specially designed hollow ear candles are lit and the unlit end is placed in the ear canal. This creates negative pressure, which is used to draw excessive wax, toxins, and debris from the ears. The candles are used in one ear at a time to cleanse both ears in about an hour.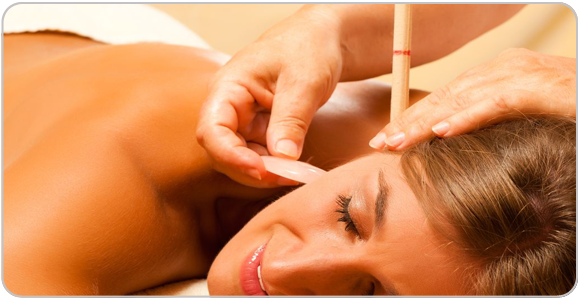 Benefits of NJ Ear Coning
Ear candling offers a variety of health benefits. The treatment cleanses the ears of excessive wax, improves hearing, and relieves aggravation of the ears and sinuses and symptoms of vertigo and Meniere's syndrome. In addition, ear candling eliminates noises in the ears, regulates pressure in the ears, and improves lymphatic circulation.
Schedule an Appointment at Our New Jersey Ear Candling Center
At Five Star Wellness, we use beeswax candles and the procedure costs $50. Please browse our website to learn more about our services and contact our New Jersey ear candling center today to schedule an appointment.
Disclaimer
Ear candling is an alternative method that has been used around the world for centuries. It is important to understand that ear candling is not intended to be used in place of medical treatment for ear disorders and is NOT intended to cure any disease or medical ailment.