What is Body Wrapping?
The body wrap is an advanced development that works on shrinking the adipose tissue of fat called Cellulite, which is found directly below the surface of the skin. Body Wrapping eliminates toxins and impurities that have built up in the body, and helps to rid of the body of the Cellulite. Smooths, tightens and softens skin.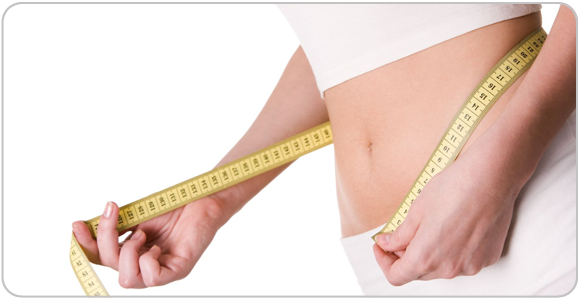 What are Benefits of Body Wrapping?
100% Safe & Effective.
No pills or shots.
Not a water loss gimmick.
Cleanses body of toxins & impurities.
Rejuvenates & revitalizes.
Conditions & softens Skin.
Noticeable difference with one wrap.
Firms up sagging skin.
And much more…
How do I prepare for a Body Wrap?
Plan on 1 1/2 hours for your first visit.
Do not eat a big meal right before your wrap. Have a light snack instead.
Do not wear lotion or oil the day of the wrap.
Do drink water so you aren't dehydrated. Just remember you won't be able to use the restroom for 1 1/2 hours.
If you are a female, wear cotton panties and bra during the wrap (a regular bra is preferable to a sports bra). Male, please wear either boxer-briefs (preferable), cotton shorts, or boxers.
Have dry undergarments to wear afterwards.
How much weight will I lose?
Our Body Wraps designed to take off inches and detoxify your body. You will experience big weight loss if combined with colonic therapy, exercise and good eating habit.
Our Herbal body wrap w/Aloe Vera provides a soothing inch loss treatment along with the powerful healing ingredients of pure Aloe Vera. Toxins are extracted through the pores resulting in fabulous inch loss while the Aloe soothes, softens and nourishes the skin. This wrap is highly effective for soothing dry, sun burned skin as well.
Detoxifying Herbal Wrap $90.00
Our Dead Sea Mud wrap has been collected from the most mineral rich pats of the Dead Sea in Israel. It does not contain artificial preservatives, perfumes or dyes. It is as perfect as God intended. The unique combination of minerals contained in the Dead Sea, as compared to normal seawater, works to minimize stress, combat bloating and to heal and hydrate the skin. It has been found to be beneficial to deeper organs and are used to draw toxins out of the body and so encouraging the individual's recuperative powers.
Dead Sea Mineral Mud Wrap $100.00
The Benefits Of Dry Skin Brushing Before Wrap Treatment
Dry Skin Brushing prior to the Body Wrap will remove all the dead skin cells from the surface of the skin, stimulate the sweat glands and help to open up the pores. This enables the Body Wrap formula and our "Herbal Gel" to penetrate more thoroughly and effectively. More importantly, the brushing will stimulate your blood circulation, which is the indirect cause of Cellulite.
This service can be performed for additional $20 which includes the purchase of the brush.
**Disclaimer**
People with certain medical conditions will need to receive written permission from their physician before being wrapped. These conditions include: Cardiac Conditions, Lupus Erythematosus, Adrenal Suppression, Multiple Sclerosis, Metal Pins or Rods, Artificial Joints, Varicose Veins, Acute Joint Injury (1st 48 Hrs), Implanted Pacemaker, Pregnancy, Diabetes requiring Insulin, Kidneys Malfunctions, and Open Wounds.